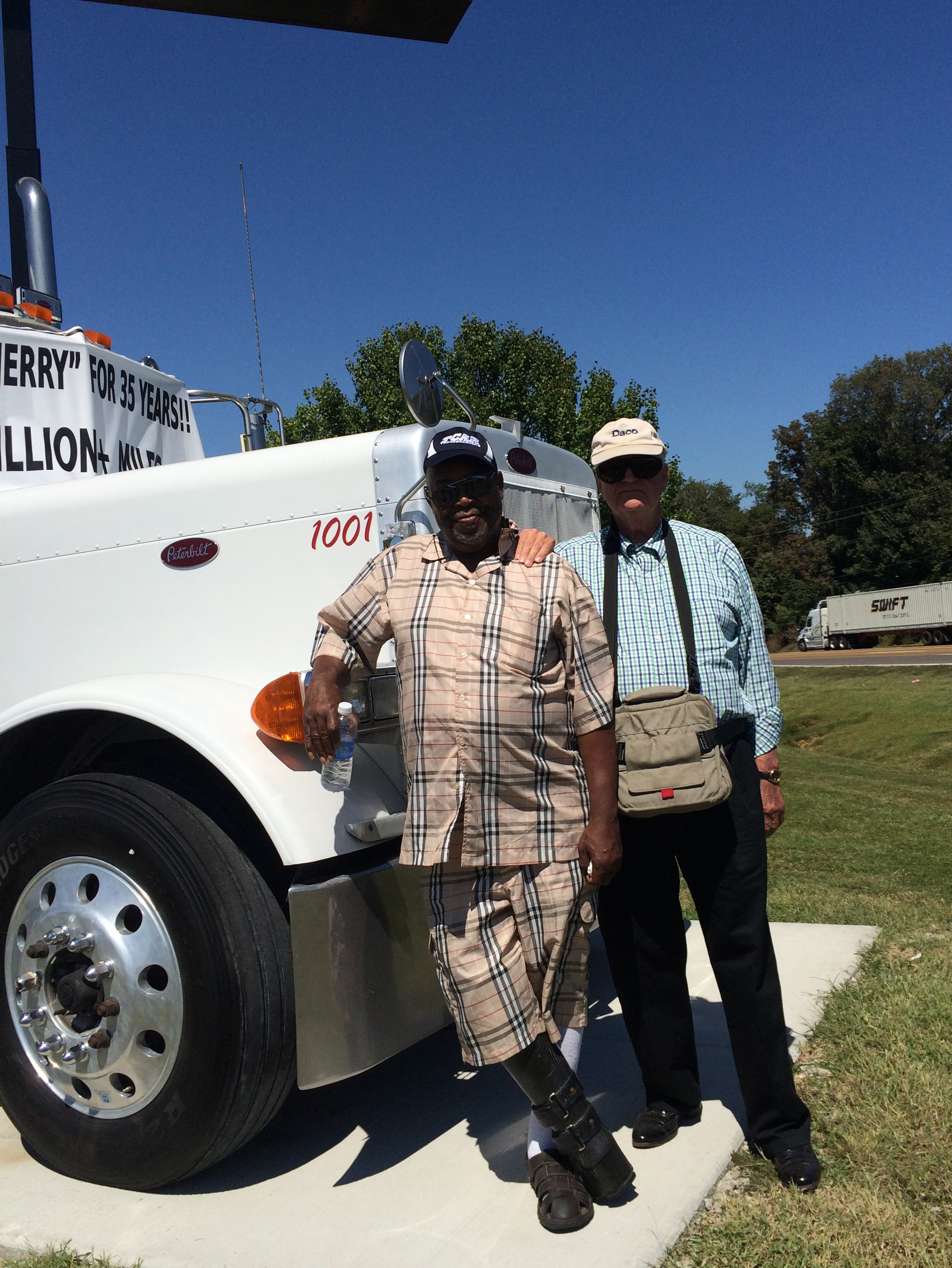 Transcarriers, Inc. is a privately owned and operated motor carrier falling under the corporate umbrella of Daco Corporation.  Dwayne Gallaher CEO and owner of Daco began his own trucking operation in 1982. A small office was rented near downtown Memphis. The office staff consisted of two full time employees and one part time employee with equipment totaling twelve tractors and twenty trailers. In 1984 Mr. Gallaher purchased a small office building and land on Brooks Road. At that time leased equipment was replaced with new Peterbilt tractors. Transcarriers would remain at the Brooks Road location until the early nineties when due to impressive growth the decision was made to purchase nineteen acres in south Shelby County on Highway 78. An office and maintenance facility were constructed with 10 acres of asphalt trailer parking. This is currently the home of Transcarriers.
Today
Today Transcarriers operates over 250 late model trucks and 500 dry vans. Its scope of business includes over the road dry vans operating in primarily the eastern two thirds of the United States, intermodal drayage within a 150 miles radius of Memphis, dedicated city operations, trailer parking and storage on nineteen acres.
Transcarriers attributes much of its success to its dedicated employees. In an industry that changes almost daily, all employees must continuously adapt to the needs of drivers and customers to provide safe, outstanding service and maintaining a competitive price.
We are customer driven. Transcarriers' customer base consists of several Fortune 500 customers. Our marketing strategy has been to secure customers with multiple shipping locations in order to keep our trucks moving in desirable lanes. In addition to this, freight has been strategically solicited to minimize any slow periods of freight activity.
The rate of future growth will be determined by two factors: the ability to secure quality traffic at a profitable rate and to identify and employ safe professional drivers. This combination will insure Transcarriers will be one of the best transportation companies for many years to come.